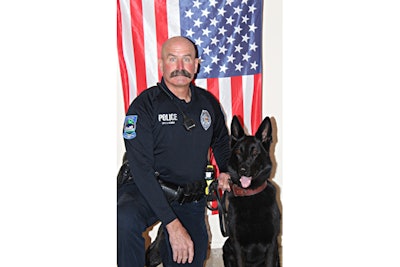 A K-9 and handler are being praised by the family of a two-year-old boy who had wandered from home late last week, but was located by the team.
According to Fox News, Officer Duane Kemna and K-9 Kilo of the Mason City Police Department responded to the call that the child had wandered off into the woods with the family dog.
The agency said on Twitter, "It's not everyday we get to share good news, but we are proud of the work done yesterday by K9 Kilo and Officer Duane Kemna. They were called to assist the Cerro Gordo County Sheriff's Office on a missing person case and tracked down the missing 2-year-old. Good dog!"