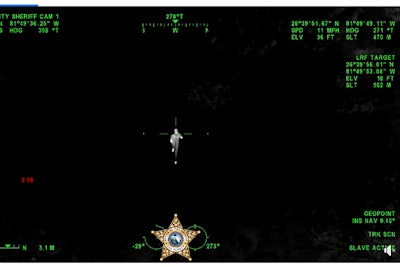 The Lee County (FL) Sheriff's Office recently released video taken from its helicopter of a suspect fleeing into a wooded area after a traffic stop.
In the video posted to the agency's Facebook page, the subject—identified as 20-year-old Damian Lorenzo Woolfork—can be seen attempting to elude officers on the ground, but he was not able to escape the capabilities of the airborne crew and K-9 Kilo, who located the man and led officers to his location.
Woolfork was arrested and now faces one charge of operating a motor vehicle without a license, one charge of resisting an officer and two charges of violating probation.