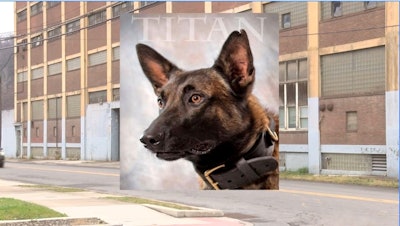 The Johnstown, PA, police say K-9 officer Titan died early Sunday morning while assisting police in a search for burglary suspects at an old warehouse.
Authorities say two of the five total suspects were quickly apprehended, and the K-9 unit was dispatched to assist in finding the others.
Police say while conducting the search, K-9 Titan fell through an unsecured, open elevator shaft on the fourth floor of the building, WPXI reports.
K-9 Titan was rescued but suffered fatal injuries.
All suspects were arrested.