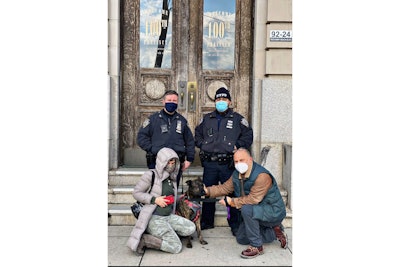 Members of the NYPD Harbor Team rescued a dog named Tinkberbell that was frantically trying to stay afloat in frigid Jamaica Bay Wednesday morning.
The officers were patrolling the bay when they spotted the dog. They quickly pulled Tinkerbell from the freezing water, wrapped him in a blanket and brought him to a local veterinarian, tweeted the NYPD.
Later in the day, the dog was reunited with its owners at the 100th Precinct, Fox News reports.