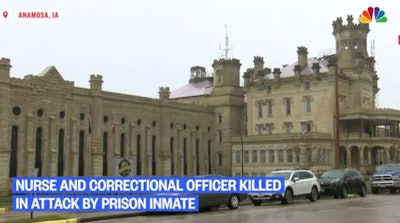 A correctional officer and a nurse were killed after an inmate attacked multiple staff members and other inmates at the Anamosa State Penitentiary in Iowa, prison authorities said.
The attack took place Tuesday morning in the prison's infirmary. The inmate was restrained by additional security staff, while other employees of the facility began "attempting life-saving first aid on the injured until paramedics arrived," the Iowa Department of Corrections said in a statement.
Iowa Gov. Kim Reynolds promised justice for the victims' families, calling the incident a "tragic and heinous killing," NBC News reports.