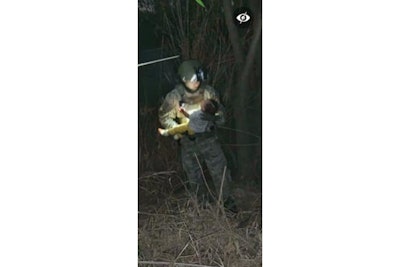 On March 16, the Texas Department of Public Safety's South Texas Special Operations Group helped U.S. Border Patrol rescue a 6-month old girl from the Rio Grande River.
Texas DPS Lt. Christopher Olivarez told KVEO The mother paid smugglers $3,500 to cross the Rio Grande River into the U.S. The mom was assaulted by the smugglers in Mexico, which resulted in a broken leg, according to Olivarez.
The family of two crossed the river in rafts along with 67 adults and 150 children in Roma, reports ValleyCentral.com.
While crossing the river, the 6-month-old baby was thrown out of the raft by the smugglers, Texas DPS said on Facebook.
The mother and child are now safe in Border Patrol custody.