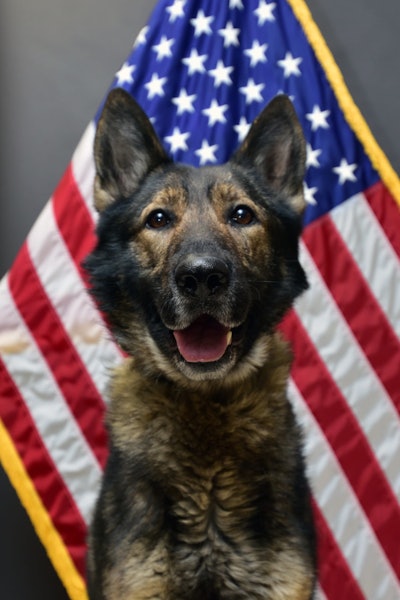 A northern Michigan police dog rescued a Pennsylvania man who got lost Sunday in a densely wooded area during frigid temperatures.
Roscommon County Sheriff's Department's K9 Ghost and his handler, Deputy Dakota Darsow, were called Sunday night to Gerrish Township after local police received a report that a 58-year-old man was missing after going for a walk, the AP reported. Several hours had passed and the man, who police believed was likely cognitively impaired, had not returned in temperatures that were around 11 degrees, police said.
Ghost and Deputy Darsow began a track of the subject who had already been in the woods for several hours with temperatures at around 11 degrees. K9 Ghost tracked the subject for approximately 1/2 of a mile through thick woods before locating him, according to a social media post by the Roscommon County Sheriff's Department. The subject said that he went for a walk and got lost, the department stated.
The man was taken by Gerrish Township EMS to a local hospital for further treatment for exposure, according to the sheriff's department.