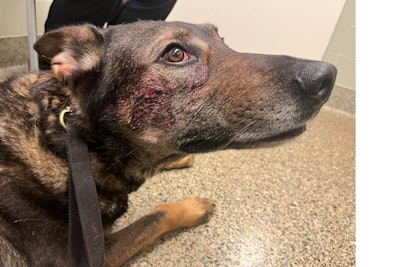 A man allegedly bit and stabbed a police dog in Fairfield, CA, as officers tried to take him into custody. Police say the man appeared to be under the influence of drugs.
The dog, named Cort, was taken to a veterinary hospital for treatment and is recovering at home with its handler, KTVU reports.
Police were called on the report of a burglary in the area where the suspect allegedly broke into an elderly victim's home, Fairfield PD reports on Facebook.
Police said Kurt Dasilva, 44, was treated at a local hospital and booked into Solano County Jail on several felony charges.
Police did not elaborate on how Dasilva was injured or the extent of his injuries.