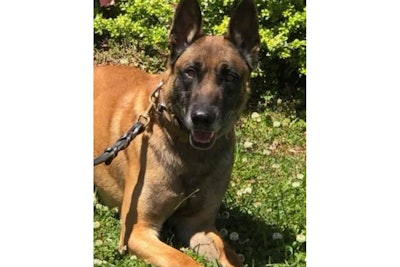 A Lithonia, GA, police K-9 has been put down after it went missing and was found critically wounded with a gunshot.
Police said K-9 Perro was located early Monday morning by The DeKalb County Animal Control, WSB reports.
Perro's handler, Major Patterson said he went to check on Perro around 2:30 p.m. Sunday in his yard when he noticed Perro had broken a board in the fence and apparently escaped.
K-9 Perro was a 12-year-old Belgian Malinois.