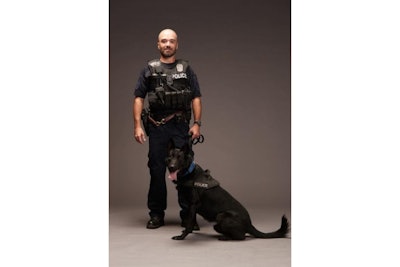 A Kansas City Police K-9 handler, his K-9, and a pedestrian were killed Wednesday night in a traffic crash.
Chief Stacey Graves said Officer James Muhlbauer, a 20-year veteran with the police force, and his K-9, Champ, were in a police vehicle on patrol in the area when another vehicle crashed into them.
A man in his 50s who was a pedestrian also died in the crash. He has not yet been identified, KCTV reports.
The driver of the other vehicle was taken into custody. His case has not yet been presented to the Jackson County Prosecutor's Office.
Officer Muhlbauer was married with a family. K-9 Champ lived with the family.