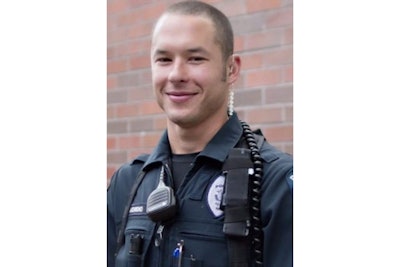 A teen entered a guilty plea during proceedings in the death of an officer with the Kent (WA) Police Department in 2018.
According to KIRO-TV, Emiliano Garcia was 16 when he was behind the wheel of a pickup truck fleeing police and a pursuing patrol vehicle struck and killed Officer Diego Moreno after he deployed spike strips to end the pursuit.
---
Related: Washington Officer Struck and Killed While Deploying Spike Strips
---
Prosecutors say drugs and alcohol were a factor in the incident.
Officer Moreno had served with the Kent Police Department for eight years.