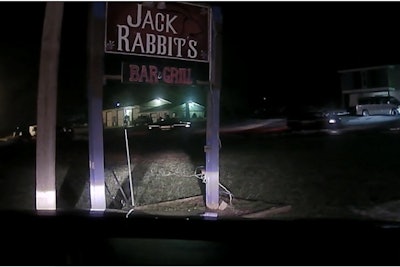 A federal judge has acquitted a former West Virginia State Police trooper in a case alleging excessive force.
U.S. District Judge Gina Groh dismissed the case against former Trooper Michael Kennedy with prejudice in an order filed Monday, reports WV Metro News.
"Upon careful consideration, the Court finds the Government has not met its burden of proof beyond a reasonable doubt," Groh wrote in the 34-page order filed in U.S. District Court for the Northern District of West Virginia.
In an October bench trial, Kennedy was indicted by a federal grand jury on one count of deprivation of rights under color of law—language used to describe crimes committed by police officers while on duty. The indictment accused Kennedy of using excessive force resulting in bodily injury, reports the Associated Press.
Groh ruled that prosecutors did not prove that Kennedy acted willfully.
Kennedy's actions "were not consistent with someone trying to inflict pain or do great harm to a suspect because they intend to deprive them of their right to be free from unreasonable force," Groh wrote.
A review of dashcam footage and court testimony "clearly show" that during Kennedy's use of force, "every action by (the teen) caused a reaction" by the trooper, Groh wrote.
The teen, who led authorities on a high-speed chase after rear-ending a sheriff's deputy, was treated at a hospital and released. His name has not been released.