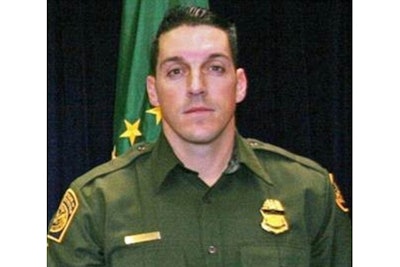 A man convicted of first-degree murder for shooting U.S. Border Patrol Agent Brian Terry nine years ago in a case that exposed the federal gun operation known as "Fast and Furious" was sentenced Wednesday to life in prison.
U.S. District Judge David C. Bury sentenced Heraclio Osorio-Arellanes to the mandatory life sentence after hearing tearful statements from Terry's sisters. The agent was fatally shot while on a mission in Arizona on Dec. 14, 2010.
---
Related: Man Convicted of First-Degree Murder for Border Agent's Slaying
---
Osorio-Arellanes is one of seven defendants who were charged in the slaying of Terry. Osorio-Arellanes was convicted of first-degree murder and other charges last year after being extradited from Mexico in 2018, reports NBC News.
Five of the seven men charged in Terry's killing are serving prison sentences after pleading guilty or being convicted. Only one, Jesus Rosario Favela-Astorga, has not been extradited or tried after being arrested in October 2017.