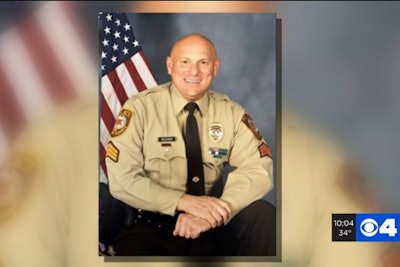 St. Louis County agreed on Monday to a $10.25 million settlement with a gay police lieutenant who had sued the county in a workplace discrimination case.
A jury in St. Louis County Circuit Court on Oct. 23 awarded Keith Wildhaber nearly $20 million after testimony revealing that commanders passed him over for promotion 23 times and transferred him to a precinct far from his home in retaliation for filing a complaint with the U.S. Equal Employment Opportunity Commission, reports the St. Louis Post-Dispatch.
---
Related: Gay Missouri Officer Awarded $19M in Discrimination Lawsuit
---
The agreement, hammered out during three mediation sessions stretched over three months, was finalized on Monday hours after St. Louis County Police Chief Jon Belmar announced he is retiring from the department after six years as chief.
The county agreed to pay Wildhaber $7 million within 60 days, and another $3.25 million by Jan. 31, 2021. After his lawyers are paid, Wildhaber will clear $6.5 million.
After the lawsuit, Wildhaber was promoted to lieutenant and was named the commander of St. Louis County Police Department's new Diversity and Inclusion Unit, reports KMOV.
"This lawsuit acknowledges what Lt. Wildhaber survived in the police department and lets us move forward as a county," County Executive Sam Page said on Monday. "I think it's important to recognize that this sends a message to everyone in county government and to all of our employers in the St. Louis region, that discrimination will not be tolerated."