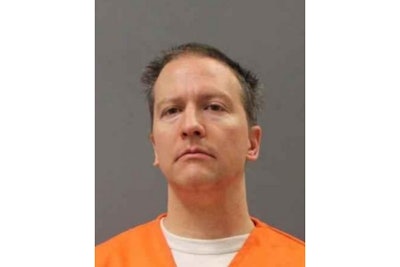 Former Minneapolis officer Derek Chauvin failed to show he lacks the means to pay for a private defense attorney to handle the appeal of his convictions in the murder of George Floyd, the state Supreme Court ruled Wednesday.
Chief Justice Lorie Gildea signed the order rejecting Chauvin's claim that he's too poor to pay for a lawyer to appeal his convictions on charges of third-degree murder, second-degree unintentional murder and second-degree manslaughter, the StarTribune reports.
Chauvin, who is serving a 22 ½-year sentence at the Minnesota Correctional Facility in Oak Park Heights, already submitted his notice of intent to appeal, raising 14 issues with the state Court of Appeals.
His request for an appellate public defender was included in that appeal. He claims his debts exceed his limited assets, according to court documents.