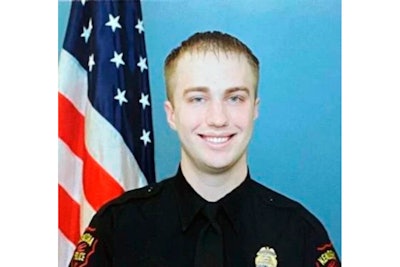 A civil lawsuit filed against a Kenosha, WI, Police Officer in the August 2020 shooting of Jacob Blake has been dismissed.
Federal court records show Blake and Officer Rusten T. Sheskey came to an agreement through their attorneys that the suit be dismissed with prejudice and without costs or fees to either party, WBAY reports.
Fox 6 reports that neither attorneys for Blake nor Kenosha Officer Rusten Sheskey indicated in their court filings why the lawsuit was being dropped.
Dismissed with prejudice means Blake cannot file the same claim in court again. No other information was included in the court document.
No charges were brought against Sheskey and he returned to duty.