A man convicted yesterday of killing a Harris County (TX) Sheriff's deputy in 2019, has asked the jury to sentence him to lethal injection.
Robert Solis was found guilty Monday morning of murdering Deputy Sandeep Dhaliwal during a traffic stop. The penalty phase of his trial began Monday afternoon.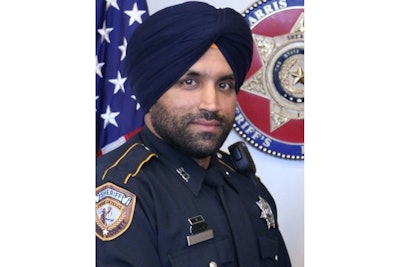 Solis started his opening statement in the punishment phase by asking for the death penalty, ABC13 reports.
"Since you believe I'm guilty of capital murder, I believe you should give me the death penalty," Solis told the jury.
During his testimony and closing argument of the guilt phase, Solis claimed that the shooting of Deputy Dhaliwal during a traffic stop was an accident.
"Because of the position that I had the weapon, I lost control of it...in trying to recover the weapon, I accidentally pulled the trigger and it discharged," he testified to the jury.
Dhaliwal, a Sikh, was the first deputy allowed him to keep his beard and wear a dastaar (turban) while on patrol — a requirement of his faith.