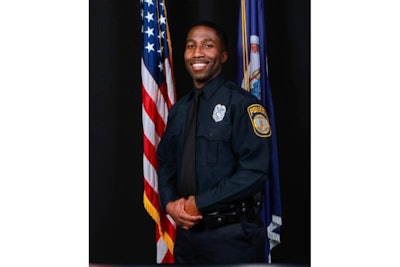 One week after Virginia State University Police Officer Bruce Foster was shot and critically wounded while on duty, his doctors report that as a result of the shooting, he is paralyzed from the waist down. The wounded officer is in stable condition at VCU Hospital.
Police say Foster was responding to a disturbance call near VSU's campus when he was shot on Nov. 12. Dana Schrad, the executive director of the Virginia Association of Chiefs of Police, says that Foster was wearing a protective vest, but a bullet struck him right under it.
"His life has changed permanently, dramatically ... To deal with paralysis, to deal with adjusting to what that means with his life and trying to support his family is going to be very difficult," said Schrad.
Two suspects are in custody for the shooting, but the investigation remains ongoing. There's not only a road to recovery for Officer Foster but a path to justice, which Schrad says will both take time, MSN reports.
There has been a monetary fundraiser created for Officer Foster's family. You can also send cards and well wishes through the VSU Police Department or the Virginia Association of Chiefs of Police.