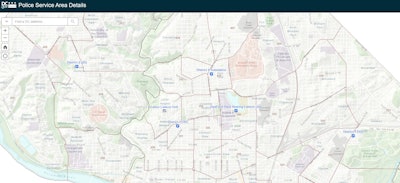 Washington DC Metro Police are trying to fight car theft in the area by giving away free AirTags for Apple phone users and Tiles for Android Users. The plan is for people to more easily locate their vehicle when it is stolen.
Participants must live in one of six specific police service areas (PSAs) to participate in the pilot program and are required to bring their vehicle with them so the tracker can be installed on-site and paired to the participant's phone. There is a limit of one free tracking device per resident and vehicle, however, additional ones can be purchased from the police department. The trackers can even be placed on motorcycles.
The department, on its website says "If your vehicle is stolen, you can log into your account and show the officer where your device is pinging."
"MPD will have no ability to track," Sgt. Anthony Walsh told FOX5.
Although police will not use the AirTags and Tiles to track cars, according to the department's website by participating in the program residents "are pledging to share tracking data if your vehicle is stolen at a future date."

        An unexpected error occurred: GraphQL error: request to http://application/ failed, reason: socket hang up