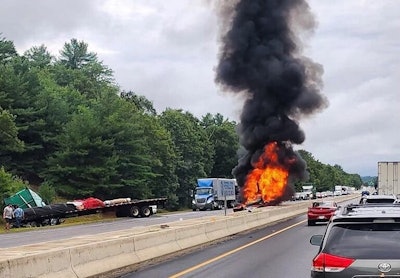 The State Police Association of Massachusetts has announced that one of its off-duty officers was involved in rescuing two elderly women from a burning car.
According to the association, on Saturday, the trooper noticed a crash between a tractor trailer and a small SUV on Interstate 195 in Richmond.
After seeing a fire growing from the inside of the SUV, the trooper quickly parked and ran across the highway to help the passengers inside, ABC6 reports.
Officials said the trooper was able to pry one of the doors off the SUV with help from good Samaritans.