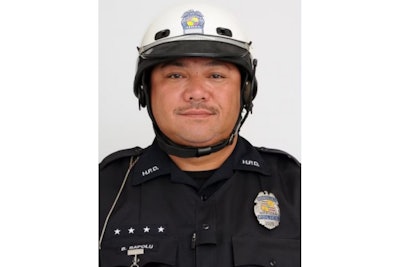 A Honolulu motor patrol officer has died from injuries he suffered in a July on-duty motorcycle accident.
Police said Solo Bike Officer Bill Sapolu was en route to assist another officer on a weapons call on the night of July 11 when his motorcycle struck a median on Farrington Highway in Kapolei.
Authorities said Sapolu sustained multiple injuries and was transported in serious condition to a medical center where he remained hospitalized until he died on Tuesday, Hawaii News Now reports.
"Our thoughts and prayers are with the Sapolus and the HPD family during this difficult time," HPD said in a social media post.
Sapolu served 21 years with the Honolulu PD.