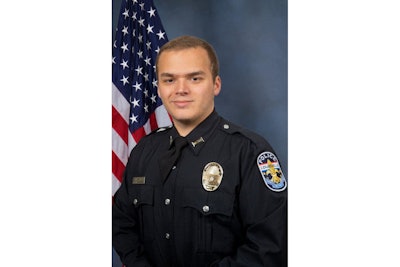 A rookie officer with the Louisville Metro Police Department who was shot in the head while responding to a mass shooting in downtown Louisville in April is expected to be released from the hospital on Friday, WDRB reports.
According to a news release from UofL Health, Officer Nickolas Wilt is scheduled to be discharged from Frazier Rehabilitation Institute, after spending more than three-and-a-half months in UofL Health facilities.
Wilt was one of the first Louisville Metro Police officers to respond to the Old National Bank shooting on April 10, his fourth-ever shift with LMPD. He was shot in the head and rushed to University Hospital for brain surgery. Wilt was in critical condition for weeks, battled pneumonia and since May 10, has been doing rehab at Frazier Rehab, where he has shown "remarkable improvement."
According to UofL Health, Wilt is still recovering from a traumatic brain injury, and will continue his therapy at Frazier Rehabilitation Institute through outpatient care.