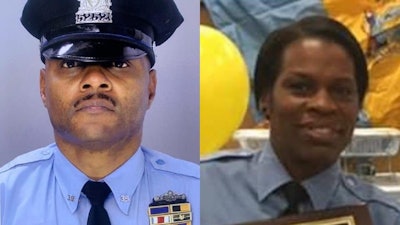 Two Philadelphia police officers died Friday night after what appears to be medical events.
Officer Lynneice Hill, 44, was found unresponsive in her parked patrol vehicle in a shopping center parking lot. She was pronounced dead at a local hospital. A cause of death has not been released.
Hill was a 24-year veteran of the Philadelphia Police Department. Commissioner Danielle Outlaw said the officer was married to another Philadelphia police officer," Fox 29 reports.
Philadelphia police say another officer, Officer Kevin Whetstone, also died from an unspecified medical emergency on Friday. Whetstone was a 15-year veteran with the department, serving the 39th District, KYW Radio reports.