The Barron County (WI) Sheriff's Department reports that deputies removed a "giant" snake from the roof of a local home Sunday.
On Facebook the department wrote that the snake escaped its residence and was out on the roof, leading to a call for assistance from a neighbor.
Upon arrival, deputies were able to use some tools, retrieve the snake, and secure it, the department said.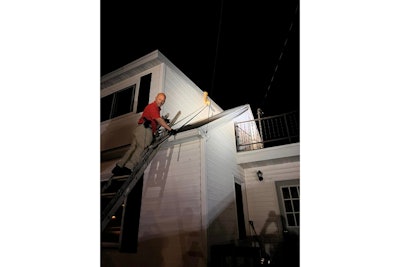 "We won't judge people's choice of pets BUT…. we're pretty sure most people live in NW Wisconsin to avoid these jungle monsters. Great job guys going above and beyond to help keep this non-native Severus Snake from roaming the streets," the department said on Facebook.
University of Minnesota associate professor Kenneth Kozak, who curates the amphibians and reptiles at the Bell Museum, told WCCO the snake is likely an anaconda. The South American boa can grow up to 22 feet in length.
"I would not say they are commonly kept as pets," Kozak said. "Though they are certainly available from breeders in the pet trade for snake enthusiasts to purchase."