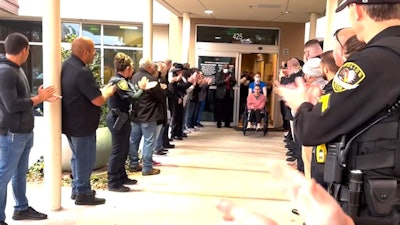 A Texas police officer who was shot in the face during active shooter response training in November is now suing the training company and its owner.
Officer Lina Mino, of the Sansom Park Police Department, was accidentally shot in her left eye by an officer who was also part of the training exercise held at an elementary school in Forest Hill on Nov. 5.
She is suing Texas Police Trainers and its CEO and owner, Janice Washington, reports the Fort Worth Star-Telegram.
"Texas Police Trainers allowed a real gun with live ammunition into its active shooter training course," the lawsuit claims. "Texas Police Trainers — holding itself out as a 'one-stop-shop' that helps 'ensure our law enforcement community are highly trained' — violated the most basic safety rules that led to Lina's permanent eye loss and brain injury."