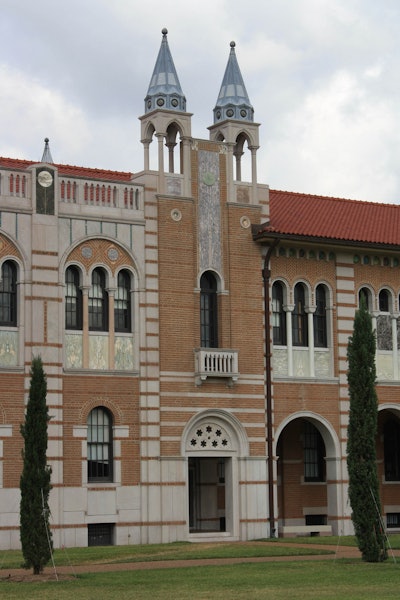 Fellow Houston lawmen were fighting Monday to help a Rice University police officer get his job back after he was fired for responding to an off-campus "officer down" call.
Officer David Sedmak's trouble began when he heard a radio call on May 7 about a shooting at a downtown Houston Greyhound station. After learning that an officer had been shot, Sedmak left the campus – two minutes away from the scene – and rushed to the scene to help. Officers said Sedmak was a hero, but Rice University fired him for dereliction of duty.
Two HPD officers were wounded by the gunman outside the Greyhound station. Other officers took cover behind the Rice officer's car, so they wouldn't get shot, too.