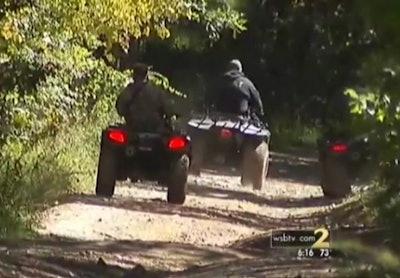 The three illegal immigrants who fired at a Georgia State Patrol trooper were arrested following a 24-hour manhunt involving multiple agencies.
One suspect was caught around noon on Monday and the other two were caught at 5 p.m.
The incident began Sunday, when officers began looking for a Honda Civic that had reportedly fired at another vehicle on I-75 in Bartow County. The trooper spotted the vehicle and began pursuing it. Shots were fired at the trooper during the chase.
Arturo Ramires, Salvado Vera and Edgar Ortega are believed to be illegal immigrants.
Source: Atlanta Journal Constitution