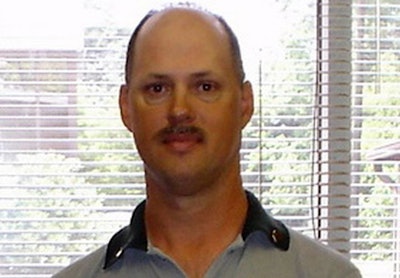 A Louisiana wildlife agent investigating a night-hunting complaint was found dead this morning by local fishermen near his patrol vehicle.
Sgt. Paul Stuckey, 47, of the Louisiana Department of Wildlife and Fisheries (LDWF) Enforcement Division was found just outside of St. Francisville in West Feliciana Parish. The officer's body was found at the old ferry landing near the banks of the Mississippi River at daybreak.
West Feliciana Sheriff's Office (WFSO) deputies arrived on the scene, and found Sgt. Stuckey with a shotgun wound to his chest next to his patrol vehicle. The WFSO notified LDWF at 7 a.m., according to a press release from the agency.
"Our hearts go out to Sgt. Stuckey's family, and his extended family of fellow agents will be there to help them through this tough time," said Col. Winton Vidrine, head of the LDWF Enforcement Division.
Sgt. Stuckey's last communication was at 2:15 a.m., when he radioed dispatchers that he was responding to a night hunting complaint. Sgt. Stuckey had been with the LDWF Enforcement Division for 18 years.