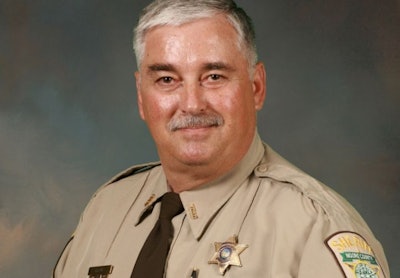 Mourners filled a college auditorium to honor Moore County (N.C.) Sheriff's Deputy Rick Rhyne as a dedicated, professional who made an impression even on those he arrested.
Hundreds of well-wishers attended the Monday's funeral for Deputy Rhyne, who was fatally shot Thursday while investigating a possible trespassing violation at a home on Morrison Bridge Road. Authorities say Martin Abel Poynter, a mentally troubled Iraq war veteran and former Special Forces soldier, shot Rhyne and then himself, reports The Pilot.
Pastor David A. Boroughs said Deputy Rhyne was a "good guy," and Chief Deputy Boniel Godfrey told POLICE Magazine he was a valuable resource in his agency.
Deputy Rhyne was working as a part-time deputy, after retiring as police chief of nearby Foxfire Village. He worked in the civil unit, mostly serving subpoenas and helping train junior officers. He was known as a very professional, mature officer, Godfrey said.
"We could put these new guys with him, and they could see how it should be done," Chief Deputy Godfrey said. "He didn't cut any corners. We've had people he arrested call up and express their condolences."