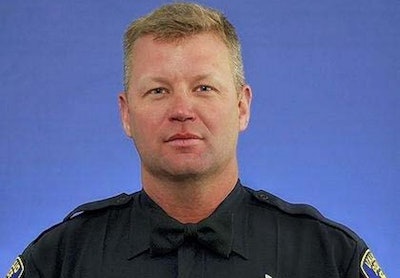 Vallejo (Calif.) Police Officer James Capoot was fatally shot Thursday while trying to apprehend a bank robbery suspect.
Officer Capoot, 45, was shot after chasing a suspect into a backyard. While on patrol at 1:30 p.m., Officer Capoot initiated a vehicle pursuit of a suspect wanted in the robbery of a Bank of America, eventually performing a PIT maneuver on the silver SUV, reports the San Francisco Chronicle.
Officer Capoot was a veteran patrol officer who held positions in the motor unit and SWAT. The officer joined the agency in 1992. He was twice awarded the agency's Medal of Courage (1994 and 1997) for engaging armed suspects, including one who had an AK-47. In 2000, the agency named him Officer of the Year.
Prior to joining the Vallejo PD, Officer Capoot served with the California Highway Patrol. He was also a Marine Corps veteran. He is survived by a wife, three daughters, and his mother.