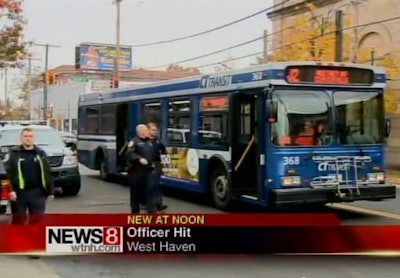 A veteran New Haven (Conn.) PD police officer was seriously injured when he was struck by a Connecticut Transit bus after exiting his cruiser while on duty.
Master Patrolman Vincent Costanzo, a 32-year veteran assigned to the traffic division, is listed in stable condition at The Hospital of Saint Raphael, reports the New Haven Register. After he was struck this morning, several citizens came to his aid.
Watch an initial report from WTNH News 8.