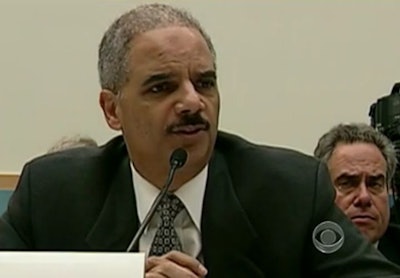 Three men pleaded guilty on Thursday to charges of trafficking high-powered rifles and other guns to Mexico from Arizona under the botched "Fast and Furious" federal sting operation tied to the murder of a U.S. federal agent.
Jaime Avila Jr., Joshua David Moore and Kenneth James Thompson were among a ring of 20 defendants charged with buying and running high-powered firearms including Kalashnikov-type assault rifles, 5.7mm pistols and Barrett sniper rifles to the Mexican cartels.
The purchases were made in the Phoenix area from 2009 to 2010 when a bungled U.S. Bureau of Alcohol, Tobacco, Firearms and Explosives operation sought to determine how guns were being smuggled to Mexican drug cartels.
Read the full Reuters/Chicago Tribune story.