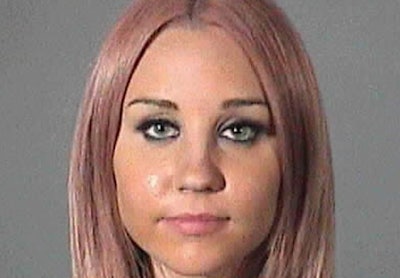 Actress Amanda Bynes, 26, was arrested early Friday for drunk driving after she struck the black-and-white patrol car of a Los Angeles Sheriff's Department deputy.
Bynes, who's appeared in "What a Girl Wants" and "She's the Man," struck the deputy's marked unit at 3 a.m. in West Hollywood at the intersection of Robertson and Santa Monica boulevards.
The deputy was preparing to turn right onto Santa Monica Boulevard when Bynes' black BMW attempted to pass to the right of the radio car. She collided with the right rear quarter panel of the radio car.
Bail was set at $5,000.