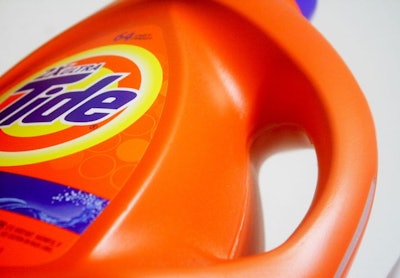 When police in suburban Washington raided the home of a suspected drug dealer last fall, they found the cocaine, all right, but also something unusual on the man's shelves: nearly 20 large bottles of liquid Tide laundry detergent.
It turns out his customers were paying for drugs not with cash but with stolen Tide, police said.
Tide has become a hot commodity among thieves at supermarkets and drugstores in at least some parts of the United States, reports the Associated Press.
For a variety of reasons, the detergent in the familiar flame-orange bottle is well-suited for resale on the black market: Everybody needs laundry detergent, and Tide is the nation's most popular brand. It's expensive, selling for up to $20 for a large bottle at stores. And it doesn't spoil.