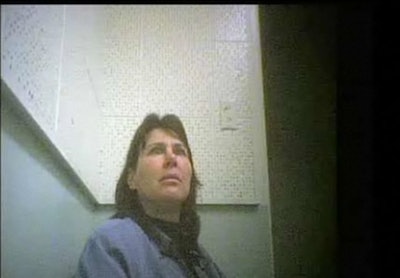 A jury has convicted former Los Angeles Police Department detective Stephanie Lazarus of murdering the wife of her former lover in a cold case that forced the department to bring down one of its own.
The panel of eight women and four men deliberated for 1 1/2 days before reaching the verdict on Thursday. Lazarus was convicted of first-degree murder, reports the Los Angeles Times.
Jurors agreed with prosecutors that Lazarus fatally shot Sherri Rasmussen three times in the chest on Feb. 24, 1986. Three months before, Rasmussen had married John Ruetten, who testified to an on-and-off relationship with Lazarus leading up to his wedding day.
The conviction hinged on DNA evidence taken from a bite mark on Rasmussen's arm at the time that matches a sample detectives took from Lazarus after a ruse to interrogate her. Lazarus' attorney tried arguing that other DNA evidence under Rasmussen's fingernails vindicated her client because it wasn't a match.
Related:
Murder Case Against LAPD Detective Relies on Bite Mark
LAPD Detective's Murder Trial Set To Begin