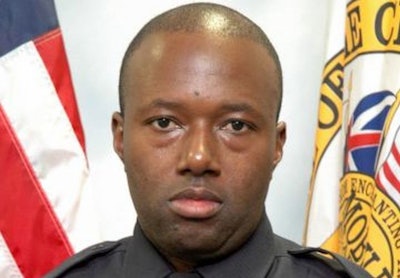 The Mobile (Ala.) Police Department is mourning the loss of Officer Steven Green, after a robbery suspect fatally stabbed him during transport.
Officer Green, 36, was transporting Lawrence Wallace, Jr., to Mobile Metro Jail at 3:50 p.m. on Feb. 3, when Wallace assaulted the officer, and escaped with the officer's patrol car. Officer Green was transported to the University of South Alabama Medical Center where he later died.
Wallace, 24, escaped and abandoned the patrol car in the area of Daytona Drive and tried to hide under a residence. As officers closed in on him, Wallace fired at Officer Mark Johnson, striking him in the arm. Officers then fatally shot Wallace.
Officer Green had been with the department since May of 2010 and was assigned to the Fifth Precinct. He is survived by a wife and three children.
"It is a sad day for the Mobile Police force and for law enforcement," said Mobile Police Chief Micheal Williams in a statement. "Our sympathy certainly goes to Officer Green's wife and family."