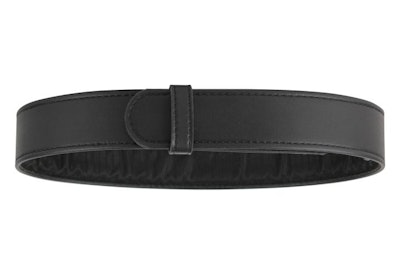 At SHOW Show 2012, Safariland introduced its new Model 4832 Lightweight Duty Belt to help reduce the weight of an overloaded duty belt on an officer's hips.
The buckleless belt is nearly 30% lighter than other traditional equipment belts, according to the company.
The Model 4832 Lightweight Duty Belt features the synthetic leather-look outer material and a synthetic inner layer that provides strength and rigidity while minimizing depth and weight. A full-length hook lining, when used in conjunction with the Model 99 Buckleless belt, completes the system for secure equipment carry on the belt.
Additional Safariland weight-saving equipment includes the Model 8111 Steloy Chain Handcuff, Safariland STX Tactical finish accessories, and the Model 6390 ALS Duty Holster. The Model 4832 belt is available in black, plain, basket weave, and high-gloss finish. It retails for $62.