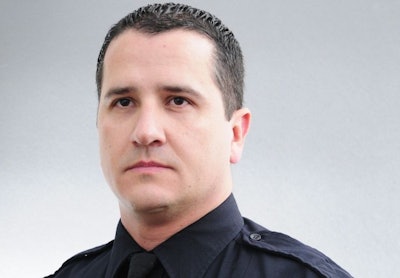 Englewood (Colo.) Police Officer Jeremy Bitner has succumbed to injuries suffered when he was struck by a drunk driver during a traffic stop.
Officer Bitner passed away Tuesday, a day after he and a motorist were struck by a vehicle driven by Conor Donohue. Donohue, 20, is accused of driving drunk near the intersection of South Broadway Street and East Belleview Avenue Monday morning.
Donohue fled the scene, but was pulled over later. The family of Kevin Montoya, 20, said their son is improving after also being struck, reports 9News.
A criminal justice professor familiar with the incident told 9News in a separate report that Officer Bitner may have been standing in the roadway too long during the traffic stop.