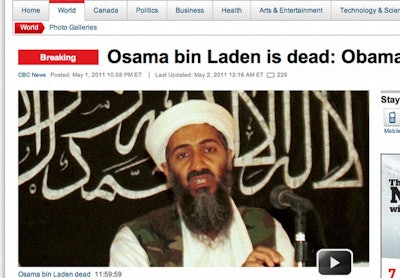 Security was expected to be on heightened alert at Los Angeles International Airport and other Southland airports for Tuesday's one-year anniversary of the death of al-Qaida leader Osama bin Laden, and in response to reports that terrorist organizations may try to use surgically implanted bombs to bypass security checks.
Los Angeles World Airports, the city agency that operates LAX and airports in Ontario and Van Nuys, issued a statement obtained by the Los Angeles Daily News saying that while no specific threats have been received, "we will continue to maintain vigilance and uphold our constant security posture to ensure the airport and the traveling public are safe."
"LAWA will continue to monitor global events and stay in direct contact with our federal, state and local partners," according to the statement.
Read the full Daily News story.