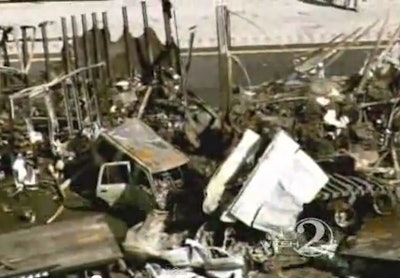 Florida state troopers mismanaged a fatal 10-vehicle pileup in January, according to a report issued Thursday by the Florida Department of Law Enforcement.
Florida troopers never established or implemented effective guidelines for troopers dealing with traffic problems caused by limited road visibility. The report also says troopers failed to share critical information with each other on the day of the deadly Jan. 29 crash, reports WUSF News.
The accident on the north and south lanes of I-75 near Gainesville was caused by dense fog on the road and smoke from controlled burns at nearby Paynes Prairie Preserve State Park.
View raw footage of the crash by WESH-TV.