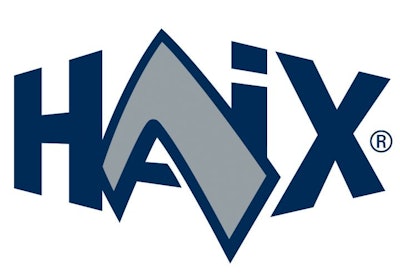 Haix has introduced a new corporate logo for the North American market. The new look debuted at the FDIC 2012 firefighter conference in Indianapolis, the company announced.
Two previous logos have been combined because the two logos caused confusion among customers regarding brand identification, according to the company. Haix icomes from combining the first and last names of the company's founder Xaver Haimerl.
"Our focus is on the globally unified image of our companies within the group," according to Ewald Haimerl, head of the Bavarian shoe manufacturer.