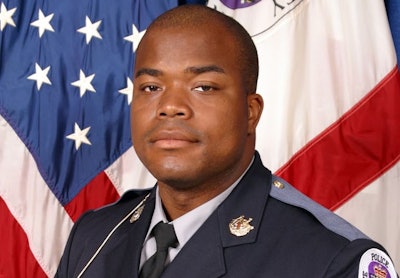 An off-duty Prince George's County (Md.) Police officer was killed in a crash in his marked cruiser Thursday afternoon, the second time this year that a county officer has been fatally injured in a traffic accident.
Officer Kevin Bowden, 28, had completed his work shift and was headed north on Branch Avenue about 3 p.m. when his cruiser collided with a sport-utility vehicle near the intersection of Surratts Road, County Police Chief Mark Magaw said Thursday night. He said the impact of the crash forced Bowden's cruiser into a utility pole.
Bowden was taken to a hospital, where he was pronounced dead, Magaw said.
Read the full Washington Post story.