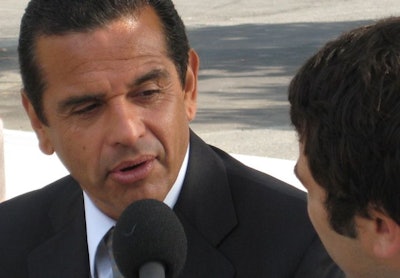 A City Council committee on Tuesday is scheduled to consider a plan backed by Los Angeles Mayor Antonio Villaraigosa for a city photo-identification card that would help illegal immigrants get access to banking services.
"It will be an official ID," Villaraigosa said in a recent interview.
Critics said Villaraigosa's proposal is the latest indication that Los Angeles leaders are taking an increasingly supportive view of undocumented immigrants as they encourage them to join in the city's civic life.
If approved, Los Angeles would join San Francisco and Oakland who now provide city identification to illegal immigrants.
Read the full Los Angeles Times story.