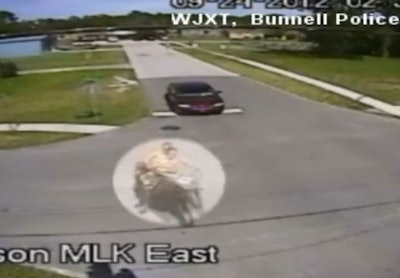 An intoxicated man who led Florida police officers on a 30-minute chase while riding a horse was arrested after his father tackled him off the animal.
Charles Cowart, 29, was booked into the Flagler County Inmate Facility late Monday. He is charged with resisting arrest, disorderly conduct, aggravated fleeing and eluding, cruelty to animals and interference with a railroad track, reports the Daytona Beach News-Journal.
"He made it into the heart of the city and was in and out of traffic," Bunnell Police Chief Jeffrey Hoffman said. "He was causing quite a hazard. He made his way onto the railroad tracks, and we had to stop a southbound train."
Watch video of Cowart's ride and a news report from WXJT here.