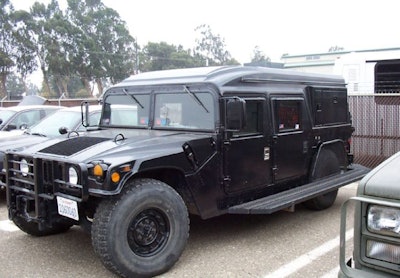 A Pentagon agency that oversees surplus military goods has ordered the Pinal County (Ariz.) Sheriff's Office to retrieve hundreds of thousands of dollars worth of merchandise it had requisitioned and then "loaned" to non-police organizations in violation of the program's rules.
The Defense Logistics Agency decision came just days after the Arizona Republic reported that Sheriff Paul Babeu was distributing Humvees, firetrucks, medical equipment and other supplies to Pinal County agencies, according to correspondence obtained by the newspaper under public-records law.
E-mails and letters from the Sheriff's Office also show that four days after the Republic's special report in May, the Pentagon agency threatened to block all 102 Arizona law-enforcement organizations from the military-surplus program, citing statewide issues with inventory control.
Read the full Arizona Republic story.

Related: