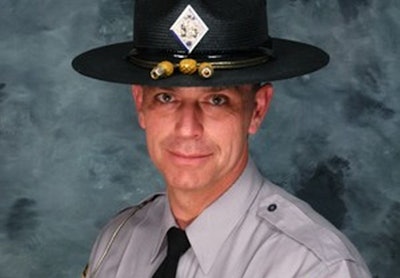 A North Carolina Highway Patrol trooper was struck and killed early Saturday, while he attempted to deploy stop sticks to halt a pursuit of a suspect.
Trooper Bobby Demuth, 42, was killed at 7:44 a.m. on U.S. 64 near Spring Hope in Nash County near the end of a 20-mile chase initiated by the Raleigh Police Department, according to a highway patrol release.
Raleigh officers were pursuing a 1995 Nissan 200SX driven by Christopher McCoy Rodgers, 40. Rodgers was wanted on charges of burglary, common law robbery, two counts of kidnapping, assault on a female, assault on a child, and obtaining property by false pretense, according to a Raleigh PD release.
After killing Trooper Demuth, Rodgers drove a short distance and struck a guard rail. He was taken into custody. Demuth, a 12-year veteran, is survived by a wife and son.