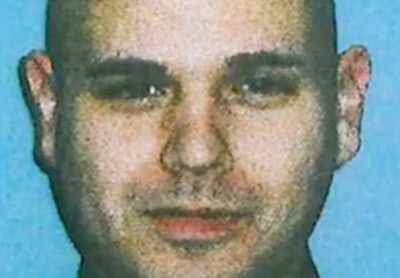 A Pennsylvania police officer has been arrested and will undergo a psychiatric evaluation for allegedly staging a shooting in which he claimed to have been saved by his ballistic vest.
Chalfont Township Officer Jon Cousin, 31, reported that he had been shot in the parking lot of the Lenape Valley Swim Club about 3:15 a.m.
Cousin told authorities he was shot by a .380-caliber round and he fired three shots from his .45-caliber duty weapon at an Oldsmobile Cutlass. Ballistics testing revealed the .380 round was fired from the officer's .380 Ruger, reports the Philadelphia Inquirer.
District Attorney David Heckler filed charges of false alarm to agencies of public safety, false report to law enforcement, official oppression, recklessly endangering other people, and possession of an instrument of crime.
In a press conference, Heckler said the Oldsmobile was "a figment of the officer's imagination." View the full press conference here.
The incident is reminiscent of the Jeffrey Stenroos hoax involving a Los Angeles School Police officer who also faked a shooting in January 2011.