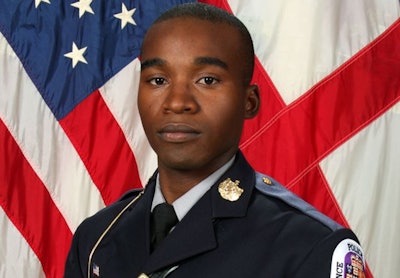 Investigators located the silver Acura involved in the fatal crash of a Maryland police officer and arrested an occupant of the car early Tuesday, authorities said.
Members of the Metro (D.C.) Police Department's auto-theft unit found the vehicle at about 3 a.m. in Southeast Washington. The Acura TL had been reported stolen in Prince George's County, reports the Washington Post.
Investigators arrested an occupant of the vehicle and questioned him about the accident that resulted in the line-of-duty death of Prince George's County Police Officer Adrian Morris on Monday, P.G.P.D. announced via Twitter.
The incident began when Officer Morris and his partner, Officer Michael Risher, responded to a Shell gas station in Laurel at 11:50 a.m. to investigate a reported theft from a vehicle, according to the agency's news blog.
Two suspects who had attempted to enter a customer's car left the scene in a silver Acura with temporary tags. As responding officers interviewed witnesses and gathered evidence, a gas station employee spotted the Acura returning to the gas station.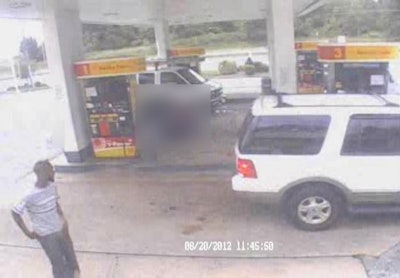 Officers Morris and Risher initiated a pursuit and caught up to the Acura heading south on Interstate 95. Witnesses said the Acura ran the cruiser off the road into a ditch near Powder Mill Road at about 1 p.m.
Officer Morris, who was driving, was ejected from the vehicle and suffered traumatic head injuries. He died at the hospital. Officer Risher suffered multiple injuries and was released from the hospital.
Officer Morris had served for 2 1/2 years, joining the agency after volunteering as a police explorer for five years. He became a U.S. citizen in 2009.
"Officer Morris represented the very best that our agency has to offer," said Chief Mark Magaw, who led a press conference Monday. "He wanted to be a Prince George's County police officer from a very young age, and it showed in all of his interactions with the community."
A Crime Solvers reward of up to $25,000 has been authorized for information leading to the arrest and conviction of the motorist who contributed to the death of Officer Morris.
Related: