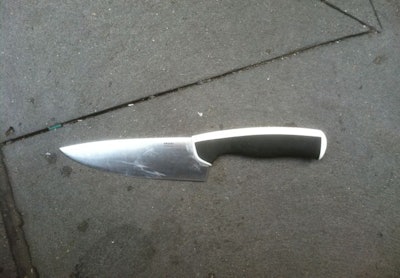 The man who was fatally shot by New York City police officers after he lunged at them with a knife had threatened officers during a similar incident in 2008, Police Commissioner Raymond Kelly said Monday during a news conference.
Commissioner Kelly's remarks were in response to family members of Darrius Kennedy, who was fatally shot 12 times by N.Y.P.D. officers on Saturday afternoon at 44th Street and 7th Avenue.
"It doesn't take 12 bullets to kill one person," Kennedy's aunt, Margaret Johnson, told the Daily News. "I think it could have been done another way."
Kennedy had 10 prior arrests, including on incident in October 2008 when he threatened officers with a screwdriver and told officers, "I'm gonna f- you up."