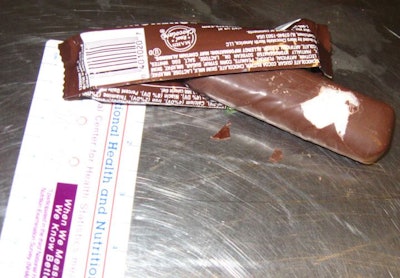 A Long Beach, Calif., man was arrested for attempting to smuggle methamphetamine disguised as Snickers bars from Los Angeles to Japan.
Special agents with the U.S. Immigration and Customs Enforcement Homeland Security Investigations arrested Rogelio Mauricio Harris, 34, at Los Angeles International Airport on Friday, according to a release from the agency.
Prior to the arrest, agents searching Harris' checked luggage found a box of 45 individually wrapped Snickers bars in his checked luggage. The candy bars were wrapped in cellophane and weighed about four pounds.
Agents used a probe to field-test the candy bars, which contained a white crystalline substance that tested positive as meth, according to the criminal complaint.
By Paul Clinton